Foundation Map: February 23 – 28, 26 A.D.
Matthew Block suggests that the following authors were influential in writing of this Paper and has prepared a parallel chart:
Robert Norwood, The Man Who Dared to Be God: A Story of Jesus (New York: Charles Scribner's Sons, 1929)
George A. Barton, Ph.D., LL.D., Jesus of Nazareth: A Biography (New York, The Macmillan Company, 1922) Hathi Trust Digital Library copy. Wikipedia page: Barton.
Charles Fiske and Burton Scott Easton, The Real Jesus: What He Taught: What He Did: Who He Was (New York and London, Harper & Brothers Publishers, 1929) Anglicanhistory.org: Fiske. Episcopal Church: Easton.
For Biblical cross-references for all Sections: click here.
Introduction
Section 1: Choosing the First Four Apostles
cross-references:
p6: Father's business See 148:3, The Father's Business.
Section 2: Choosing Philip and Nathaniel
cross-references:
Section 3: The Visit to Capernaum
cross-references:
p7: See Topical Study: Mother Cults.
Section 4: The Wedding at Cana
p12: water See Marjorie Ray's presentation on water at the 2016 Scientific Symposium held at Urantia Foundation. Watch a video showing the peculiar relationship that your editor has to ice spikes or Halbertcicles, as I like to call them. Here's one I call "The Spherical Cube":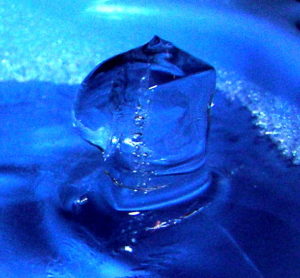 cross-references:
Section 5: Back in Capernaum
p2: Foundation Map: March 1, 26 A.D. to January 19, 27 A.D.
cross-references:
Section 6: The Events of Sabbath Day
cross-references:
Section 7: Four Months of Training
cross-references:
Section 8: Sermon on the Kingdom
p6: no respecter of persons See Topical Study page: No respecter of persons.
cross-references:
p15: kingdom of heaven is at hand (134:9.8), (135:5.7), (135:6.2,8), (135:9.7), (136:1.5), (137:8.15), (142:1.2), (163:1.4).